So there's a little girl in my house. She used to be 3. Now she's four. And in case you didn't know (because she
WILL
tell you) 5 comes right after 4, and that is some seriously exciting news.
Well, in celebration of this lovely news, we threw a party. And we wanted to send along a little something to all the fun friends who came to celebrate with her. We gave gift bags with two crayons, a printed coloring sheet,
a Silly Bandz bracelet
, and a small bag of the very best
gummi bears
.
In an effort to be green-like
and
to make the bag a part of the gift (not just a cellophane sack that would be thrown out before they even left our driveway...) I decided to come up with a super quick gift bag. And let me tell you, these
really were
super quick. I finished all 12 in under 1 1/2 hours. Not bad.
So, in case you wanted to make your own, here's a quickie tutorial:
First, you'll need an 18" x 7" piece of fabric (enough for one bag, so cut as many of these as you need bags...), coordinating thread and 2 20" pieces of
something
to use as drawstrings. (I used single fold bias tape, but I
wished
I would have had white grosgrain ribbon on hand...would have taken less time.)
Finish all four sides of you piece of fabric with a zig zag, overlock or serged stitch.
Iron your two long sides a 1/4" in to the wrong side. Then iron your two short sides in 1".
Now edge stitch your two short sides down about 1/8" from the finished edge of the fabric.
Then, fold your fabric in half,
wrong
sides together and stitch down both sides, starting 1" from the top of the bag, sewing very close to the edge of the fabric.
Your bag is finished! Now you just need to add drawstrings. Like I said before, I used single fold bias tape and zig zagged all the way down . Just feed it through one of the sides of the bag and tie the ends together. Do the same on the other side of the bag.
Now fill that cute little thing with goodies!
Make a bigger size to use as a library bag or a quiet activity bag for church or dining out. This is such an
easy
,
versatile
design, you can really use for just about anything!
Sharing the love at: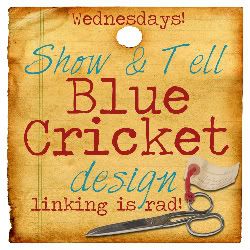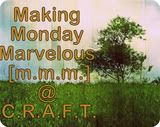 >